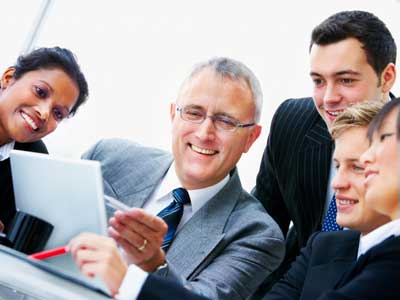 Legacy Partner's and Managers are committed to fostering and maintaining a diverse, multicultural and inclusive environment. We are committed now more than ever to helping clients meet financial goals in all stages of their lives.
We're always looking for smart and talented people to collaborate with us to develop new and innovative ways to expand our product portfolio, reach new customers and serve the current clients of the Legacy Family.

TonyG
I worked with a couple of other groups before joining Legacy. Both made a lot of empty promises on leads, advancement, and training. In working with the team at Legacy for the past year I find them to be spot on with their training, the leads are fresh never previously worked or sold, and the products available are exactly what I need. Thanks guys for all your help!

Marianna C
I was brand new to life insurance sales when I started with Legacy. What I like most is the manager availability. I can call anytime even when I'm seating with a client and ask for help. They always make sure all my apps are perfect before they go to the carriers. Thanks for all you do!
SALES TRAINING FROM BEGINNERS TO EXPERIENCED
We're going to show you in detail how to get started using our proven, simple to implement, question-based sales strategies that will help you sell with trust, without having to ever again compromise your integrity.
As you listen and absorb our question-based Strategies, you'll find your own sales mindset will expand. You'll discover how to surpass your expectations while watching your potential clients open up to you in a way you have never experienced before.
You'll learn how to...
Set Appointments with Potential Prospects
How to set the appointment without pressuring your prospect and yourself...
How to get your prospects to understand the problems they're facing...
The key message to getting your prospects to want to set an appointment with you...
How to make prospecting a pleasurable, profitable and productive experience...
The Fact-Finding Process
Start with the right opening phrases that immediately create trust...
Learn the difference between gathering the hard facts and soft facts...
Use direct questioning to raise buying desire...
Use powerful emotional questions to make your prospect want to take action...
Help your prospects to close your sales for you!!!
Simple 10 Minute Presentations
Learn 'Keep It Simple' concepts that will leave your clients in awe...
Visual presentations that will answer your clients' objections before they happen...
The Closing Presentation
Understand the importance of keeping it simple...
Sell the feeling, not the product...
Multiply your sales by working smarter, not harder...
Make your work more enjoyable, satisfying, fulfilling and profitable...
Earn $7,500, $10,000, $15,000 or more of commissions Every Month...
Register Now!
For our 15 minute Live Webinar To learn more about the Legacy Advantage.
BUILD YOUR OWN TEAM
After you have proven to yourself that you are a success as a Legacy Partner, you will have an opportunity to become a Sales Manager and build your own team of successful sales associates.
Also, the Management Fast Track Program is designed to accommodate the hiring and accelerated promotion of talented, experienced, successful insurance industry managers and district managers who seek enhanced career opportunities with Legacy Assurance Group. Candidates must demonstrate a consistent pattern of success, must have ranked among the top 20% in sales performance in their prior position, and must be mobile and willing to travel. Eligible for promotions to District Manager position in six (6) to twelve (12) months, subject to meeting validation requirements.
Contact Us Today
To have one of our managers provide you more information and get you started, contact us today.