Retirement Planning "More Than Just Saving and Investing"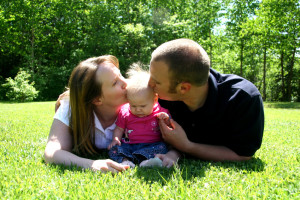 A secure, comfortable retirement is every working person's dream. And now because we're living longer, fuller, healthier lives, we can expect to spend more time in retirement than our parents and grandparents did.
Achieving the dream of a secure, comfortable retirement is much easier when you plan your finances. Talk about retirement planning and most people think of their 401(k), 403(b), IRAs, or mutual funds. Keep saving, invest those sensibly, reach your retirement age and presto! You're set for retirement.
Possibly. But what if things don't quite work out exactly as you planned. Allen Hancock, CLU, ChFC, AEP, chief executive officer of the Hancock Group in Altoona, Pa. states, "What if you die prematurely or become disabled? What will happen to those people in your life, especially your spouse, who may be depending on your retirement savings to help support them well into old age?" "A retirement plan without insurance is just a savings and investment program that dies or becomes disabled when you do."1
How can insurance help meet your retirement planning objectives; here are five ways:

Prevent Your Retirement Plans from Dying When You Do If you die prematurely, you haven't had as much time to put together an investment program before retirement. Your surviving family would miss out on both your income from your salary for living expenses and the money you were planning on setting aside for your retirement. If you have adequate life insurance in force it can help pay your families expenses and may still be there for your spouse's retirement.


Plan for Increased Health Needs People are living much longer than ever before. With the improvements in medical technology, new procedures, and new medications we're now living well into our 80's and 90's. This can be a double edged sword. With living longer we are relying on our retirement income to last. The single most important issue that will drain our retirement plan is the cost of long-term care. Medicare & Medicare Supplements do not provide for extended care. By planning for this type of care you can preserve your retirement savings even provide assistance to your caregiving family member's.


Transfer The Investment Risk of Your Retirement Savings As our age increases the close we approach our retirement your risk tolerance most likely will decrease. Meaning you're looking to preserve as much of the principle income dollars you've been planning on using during your retirement. The best way to accomplish this is to transfer the investment risk from you to an insurance company. A life insurance product called a Fixed Indexed Annuity will do just that; you'll never lose the principle you've invested and because we're living much longer fuller lives you'll never out live your retirement savings income.


Supplement Your Retirement Plan If it's one factor we can count on is that our circumstances will change over time. Suppose your situation changes and you no longer have anyone who will need the proceeds of a death benefit. You can take tax free withdrawals from your policies cash value in the form of a policy loan to provide additional retirement savings. If you have sufficient time you can implement a tax-free retirement plan component through life insurance to supplement your 401(k), 403(b), and IRAs.


Preserve Your Estate Assets for Your Survivors Firstly, aside from what was mentioned earlier regarding how long-term care will drain our retirement savings it could and often does liquidate our estate as well. By planning for such expenses we could preserve not only our savings but, our property. Secondly, if you've accumulated a large estate, life insurance can help pay the estate tax bill from the government, preserving assets for your heirs. Or if you have a modest estate life insurance can create an instant legacy for your heirs distributed tax free.
1. From Life Happens.org - The life and Health Insurance Foundation for Education is a nonprofit organization dedicated to helping consumers make smart insurance decisions to safeguard their families' financial futures.
Retirement Rollover
Looking to Rollover your 401K or other qualified & non qualified retirement accounts? Read More
Contact Us
Let one of our Licensed Advisers give you more information